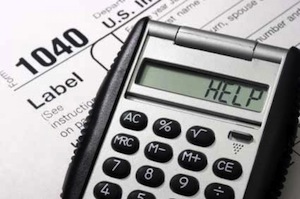 July is the perfect time to make an appointment with our Melbourne, Florida accountants so we can work with you to perform a mid-year tax projection. If you hate surprises at tax time, then give our staff a call today to see how we can help you develop a plan to make sure you are proactively addressing your tax liability issues.
Why is July the perfect time? Well that's because you have six months of financial information that you can look at and assess. These numbers will help you make a reasonable assumption for the remainder of the year. This is also a great time to organize your financial documents so that you don't encounter any surprises during tax time.  At Bullock, Garner, & Leslie, CPA Firm, we work with our clients to develop a plan to ensure you are proactively addressing tax liability issues. This helps you to plan accordingly, allows for efficient cash flow management, and most importantly, ensure your peace of mind.
We view numbers not as the end result, but as tools to assess current performance and determine future direction. Our role is to utilize financial information to educate our clients, seek potential opportunities, and develop a plan to meet the short-term needs and long-term goals of our clients. So when you need accounting services in Melbourne, Florida then give Bullock, Garner, & Leslie a call today to schedule an appointment.