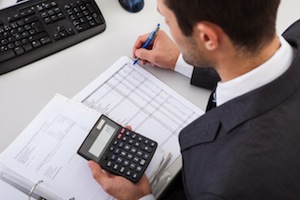 Bullock Garner & Leslie is available to assist you with your tax planning and compliance needs anyway we can. If you have little or no expertise when it comes to internal tax needs, then our team can work with you to develop a plan that ensures you are proactively addressing these needs. Achieving tax savings is a universal financial goal. When tax burdens decrease your available financial resources, you need advice and guidance from financial professionals who know how to address tax challenges and seize tax-saving opportunities.
You can count on Bullock, Garner, & Leslie for cost-effective tax advice, advocacy and action in the context of both your immediate and long-term personal and business objectives. We are also diligent in assisting you to meet your tax compliance obligations so as to avoid onerous penalties and minimize the risk of a costly tax examination. Tax planning can also help you gain advantage of tax rate differentials between years. However, if tax rates rise in a subsequent year, extra caution may be necessary. And tax planning can help you prevent, or minimize, the impact of the alternative minimum tax by preserving the tax benefit of many of your deductions.
If you ever need accounting services in Melbourne, Florida then give Bullock, Garner, & Leslie a call today to set up a consultation.