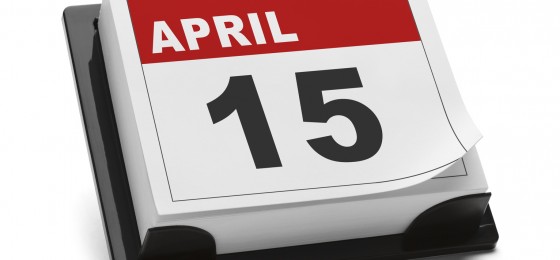 At Bullock, Garner, & Leslie we're your Melbourne CPA firm working on your tax planning all year round. For us, April 15th is one of many deadlines we reach for our clients and we work to stay ahead of tax filing deadlines. Part of the goal when working with your CPA firm is to begin using taxes as a planning strategy to help your business maximize profits. Today is a day to celebrate your tax strategy and your ability to stay ahead of your company's tax obligations!
If you're facing tax-related stress this April 15th, however, we want you to know that Tax Day 2015 can be different! Call us today to discuss extensions for this year's taxes, possibilities for planning 2015 taxes more effectively, and options for tax payments if you're left owing money to the federal government.
No matter what kind of small business tax structure or personal income tax challenge you face, Bullock, Garner & Leslie is your resource for tax planning peace of mind all year long. Celebrate tax day by knowing you're right on schedule for easy filing in 2015. Call us now to get started!