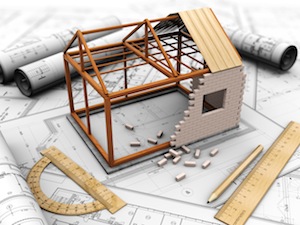 At Bullock, Garner, & Leslie we offer cost segregation studies to ensure that you are accelerating your depreciation deductions if you bought or constructed a building this year. This cost segregation study will allow for move cash in your pocket right now. A cost segregation study is the process of identifying personal property assets that are grouped with real property assets, and separating out personal assets for tax reporting purposes. A cost segregation study identifies and reclassifies personal property assets to shorten the depreciation time for taxation purposes, which reduces current income tax obligations. Personal property assets include a building's non-structural elements, exterior land improvements and indirect construction costs. The primary goal of a cost segregation study is to identify all construction-related costs that can be depreciated over a shorter tax life (typically 5, 7 and 15 years) than the building (39 years for non-residential real property). (Source: Wikipedia)
At Bullock, Garner, & Leslie, we categorize real property into personal property and structural components. When we allocate costs to the personal property category while deprecating it between 5 and 15 years, we are provided with an accelerated depreciation deduction. When we combine cost segregation planning with the current tax laws allowing increased Section 179 and bonus depreciation, we are able to make sure you are accelerating deductions and reducing your tax liability.
So if you need an accounting firm in Melbourne, Florida to complete a cost segregation study after a purchase or construction of a building then give our staff a call today to schedule an appointment with us!