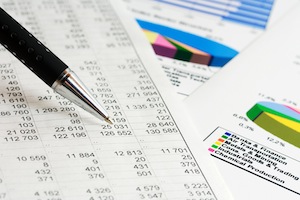 Managing your monthly or annual financial statements can be overwhelming when you have so many other items on your To-Do List, but our team at Bullock, Garner, & Leslie is available all year-round to help you with your financial statements. A few specific areas our staff will be more than happy to help you with are:
Recording your transactions
Preparing bank reconciliations
Preparing compiled financial statements
If you are starting out as a new business owner and are a little overwhelmed with everything you need to accomplish with your finances then let our team help you so that you can understand your financial statements and use them as a management tool. "A bank reconciliation is a process that explains the difference between the bank balance shown in an organization's bank statement, as supplied by the bank, and the corresponding amount shown in the organization's own accounting records at a particular point in time," Wikipedia reported.
"It may be necessary to go through and match every single transaction in both sets of records since the last reconciliation, and see what transactions remain unmatched. The necessary adjustments should then be made in the cash book, or any timing differences recorded to assist with future reconciliations. For this reason, and to minimize the amount of work involved, it is good practice to carry out such reconciliations at reasonably frequent intervals," Wikipedia explained. So if you find yourself in need of help keeping up with your financial statements or you are in need of other accounting services in Melbourne, Florida then give us a call at Bullock, Garner, & Leslie today.